Country Representative Program
Smart Cities for All benefits from a global network of expert country representatives. These Country Representatives collaborate with local and national governments, civil society, and private sector stakeholders in making global cities more inclusive in the context of the UN SDGs (#11), the UN Habitat III New Urban Agenda, and the UN Convention on the Rights of Persons with Disabilities (CRPD). The Country Representatives bring to their countries the global work of Smart Cities for All, a broad understanding of accessibility and universal design for technologies and environments, the UN CRPD, and the perspectives of a variety of disabilities.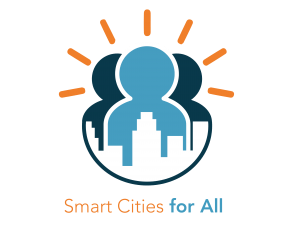 In 2019, GAATES, the Global Alliance for Accessible Technologies and Environments, and G3ict, the Global Initiative for Inclusive ICTs, announced a definitive agreement under which GAATES chose to redeploy its activities under the Smart Cities for All global initiative.