Access Israel's 8th International Conference on the Future of Accessibility
When:
May 22, 2020 – May 26, 2020
all-day
2020-05-22T00:00:00-04:00
2020-05-27T00:00:00-04:00
Access Israel is the leading non-profit organization in Israel dedicated to promoting accessibility and inclusion for people with all kinds of disabilities and the elderlies to improve their lives in all spheres of life.
Access Israel was established in 1999 by Yuval Wagner in order to transform Israel in to an accessible and inclusive society. Yuval was a helicopter fighter pilot in the Israeli army before he became wheelchair bound due to a helicopter accident during his service. In addition to his new found situation, Yuval felt like a prisoner in his own home due to the lack of accessibility in Israel at the time. However, Yuval did not accept the situation as it was and established Access Israel in order to create a more accessible and inclusive society.
For more information on Access Israel and the work we do, please visit our website: https://www.aisrael.org/eng
One of the organization's flag events to promote this cause is the 'Access Israel Annual International Conference'.
Access Israel's 8th International Conference will take place during the 22-26 of May 2020
and will focus on "The Future of Accessibility". The conference includes various exciting events over
five days.
Please click here to get an impression of last year's conference.
SC4A Views – the latest

February 13, 2020
by sc4a_g3admin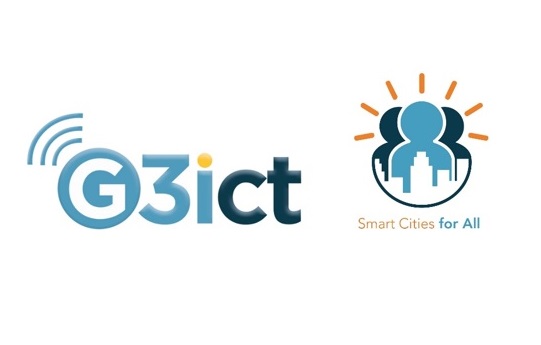 November 18, 2019
by sc4a_g3admin
Upcoming Events
SC4A VIDEOS

Defining and Measuring Inclusive Smart Cities
James Thurston's Interview on BBC Click Radio | January 23, 2019

Smart Cities for All in Mexico | James Thurston Speaks on the Digital inclusion Maturity Model
Message from Dr Victor Pineda for IDPD