Digital Leadership: Empowerment by Design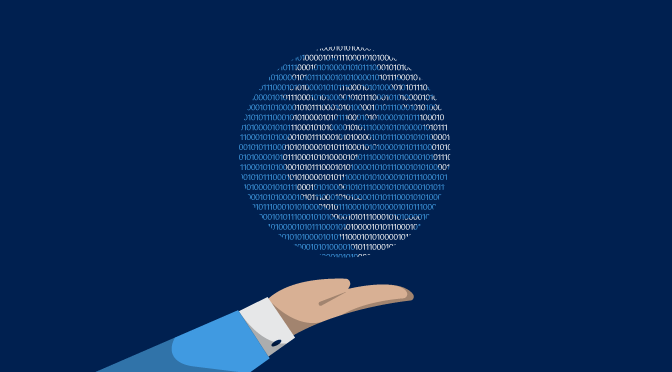 I'm thrilled to be speaking today at Smart Cities NYC '17, the first conference in the U.S. that explores the intersection of technology and urban life.
The world is undergoing an urban renaissance as more people move to cities to build better lives. For the first time in history, more than 50 percent of the world's population live in urban areas, and by 2050, nearly 70 percent of the global population—more than 6 billion people—will live in cities. This confluence of diverse people with diverse needs, meeting limited city resources and infrastructure, is creating new opportunities for government and business to address challenges with technology innovation and drive meaningful societal change. Digital technology can help us do both.
In my keynote, "Digital Leadership: Empowerment by Design," I'll talk more about our opportunity for business and government leaders to embrace the transformative power of the cloud to remove barriers and create new experiences, so everyone shares in the benefits brought by our digital economy. Through digital leadership, we have the opportunity and obligation to create empowered cities with technology solutions that are trusted, responsible, innovative and inclusive.
Inclusive by Design
There are more than 1 billion people in the world who have a disability, whether permanent or temporary, including visual, mobility, hearing, cognitive, speech and neural. We believe our focus on accessibility helps us achieve Microsoft's mission to empower every person and every organization on the planet to achieve more. We're helping cities create more inclusive digital environments by building accessibility features in Microsoft technologies such as including Windows 10, Office 365, Edge and more.
And while at the event, I'm excited to announce our involvement in cross-industry collaborative efforts such as the Smart Cities for All Initiative. These are first-of-their-kind resources developed by the Global Initiative for Inclusive Information and Communication Technologies (G3ict) and World ENABLED to help cities be inclusive—and therefore smarter. The toolkit will provide city leaders with a strategic and actionable guide to align technology initiatives and smart cities programs in a way that empowers people with disabilities or people needing particular accommodations.
The Smart Cities for All Toolkit provides:
ICT accessibility standards that city governments can readily adopt
Model procurement policy for accessible ICT
Communication guide on the advantages of incorporating ICT accessibility into a city's digital services
Database (alpha) of accessible smart city solutions
We look forward to this toolkit providing the next step in helping cities implement and develop smart technology solutions that benefit everyone and further enable diverse city workforces. The toolkit can be downloaded now at www.smartcities4all.org.
Innovative by Design
In addition to our efforts to help promote digital inclusion across cities, we're also helping city leaders develop and implement cloud-based technology solutions to deepen their innovation and digital transformation efforts so they can deliver safer, smarter and more effective government operations and citizen services.
There are so many examples of digital transformation and city innovation being discussed and showcased here at the Smart Cities NYC event. The City of Los Angeles—the second largest city in the U.S.—is focused on becoming a fully digital and connected city. Under the technology leadership of the mayor, the City recently rolled out its new City Hall Internet Personality—or "Chip"—bot, an A.I. virtual assistant, powered by Microsoft. Always on and always ready to engage as the City's new digital brand ambassador, Chip is set to transform and simplify the way that businesses engage with the City. For example, Chip can help the city handle the deluge of questions from 100,000 businesses during business tax season. And in the future Chip ideally will help with citizen services for tasks like reporting graffiti or potholes, which frees City personnel to focus on more complex work. Chip exemplifies the next wave of transformation—offering business services through technology, using human language as the interface.
We're also showcasing how data and analytics can make our cities safer and more efficient with scarce resources. Microsoft and our partner DataKind are working to analyze traffic collision data to reduce traffic-related deaths and serious injuries. The New York Department of Education's Office of Pupil Transportation has rolled out a GPS school bus monitoring system built on the cloud to help ensure greater safety of the students transported on buses and to monitor and manage daily vehicle maintenance. These examples demonstrate that global cities and governments are choosing Microsoft as their partner in their digital transformation journey.
With Microsoft's ongoing commitment to digitally transforming cities, I now must boast just a bit and say that we're proud that survey respondents in the IDC survey "Who are the most trusted vendors for US Smart City Transformation" identified Microsoft as the number one trusted vendor!
I hope to celebrate this accomplishment with you this week at Smart Cities NYC and work together to make our cities even more innovative, more inclusive, and more accessible!
#MSFTempowers
Content retrieved from: https://enterprise.microsoft.com/toni-townes-whitley/2017/05/03/digital-leadership-empowerment-design/.
Upcoming Events
There are no upcoming events.
SC4A VIDEOS

Designing Smart Cities | James Thurston at Smart City Experience 2020

Defining and Measuring Inclusive Smart Cities
James Thurston's Interview on BBC Click Radio | January 23, 2019

Smart Cities for All in Mexico | James Thurston Speaks on the Digital inclusion Maturity Model
Message from Dr Victor Pineda for IDPD