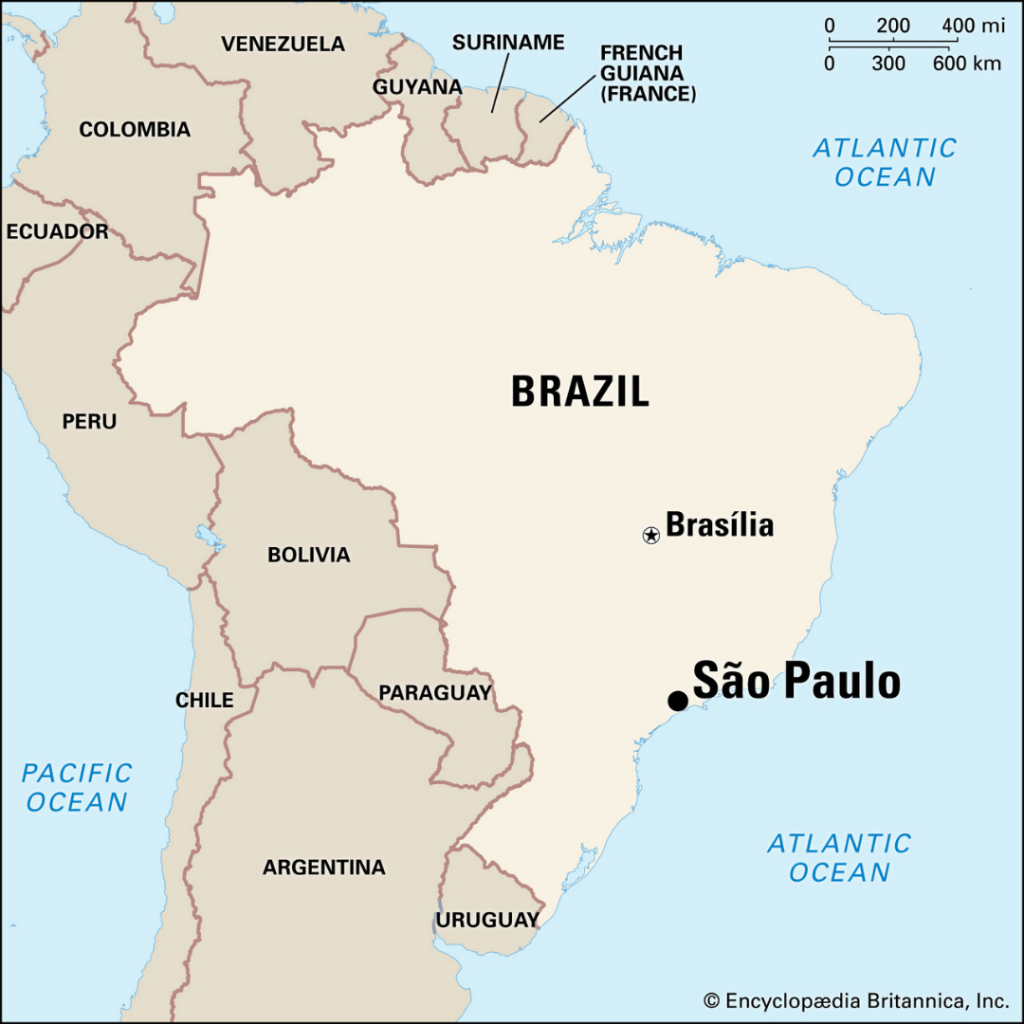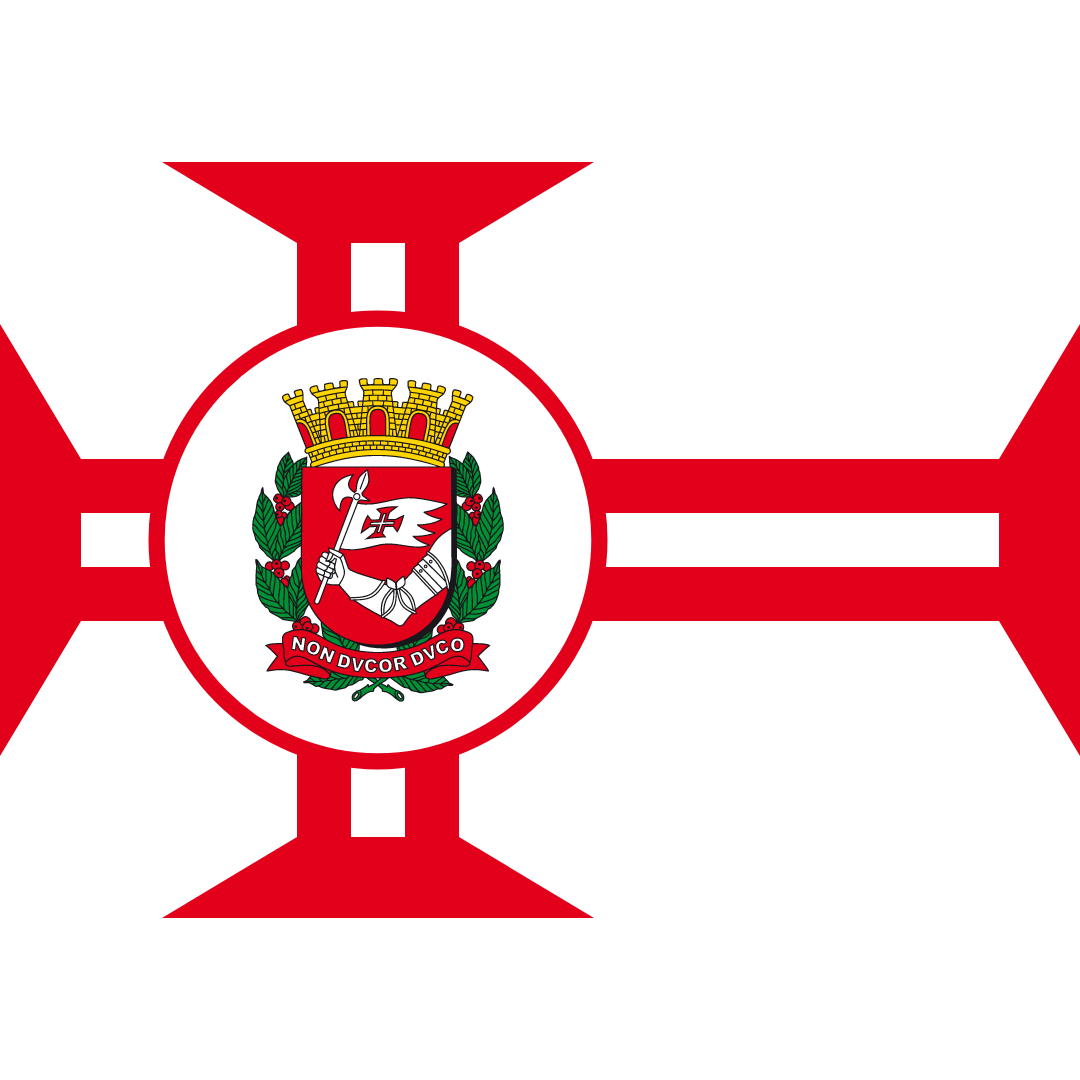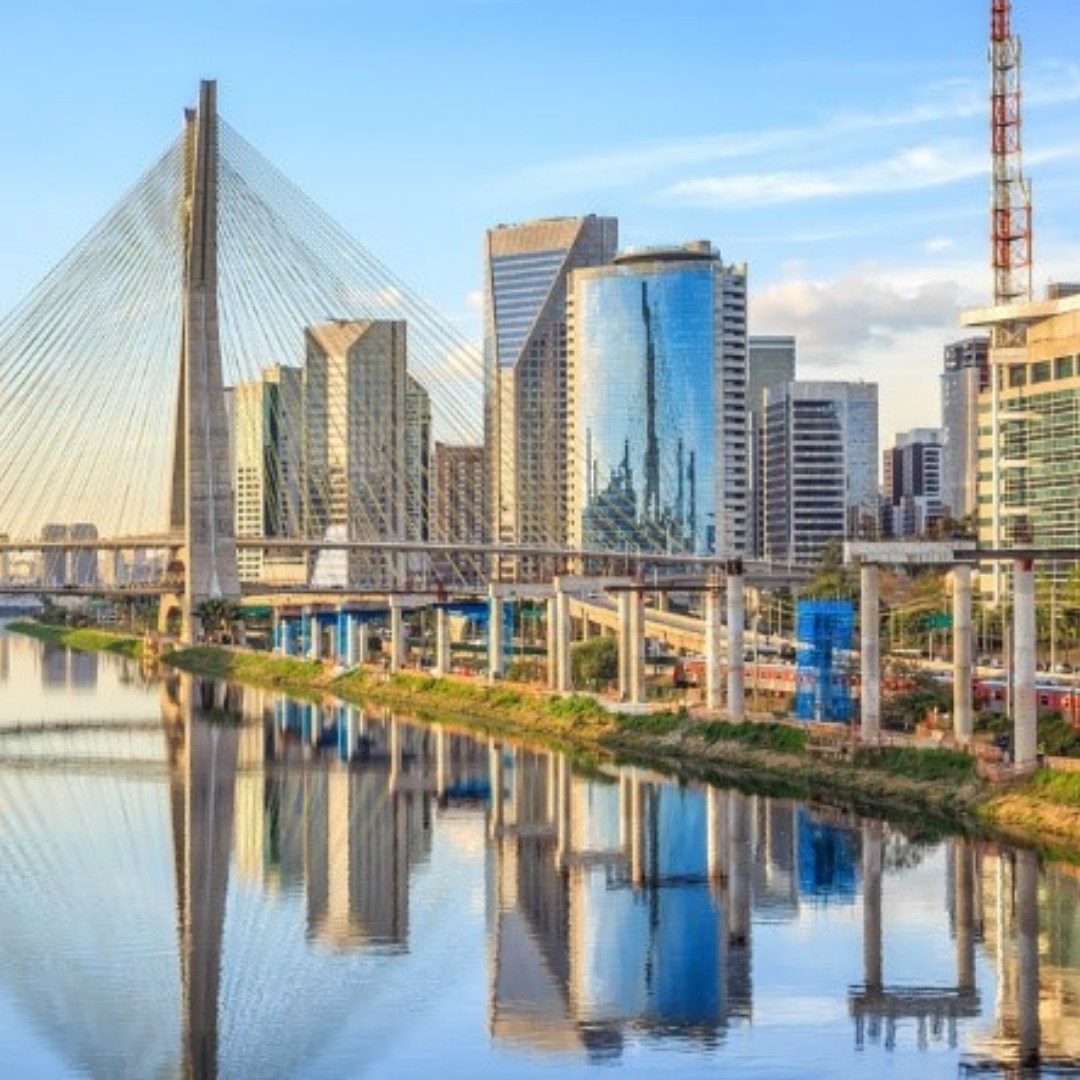 São Paulo is the 8th city most populous in the world. It has 12,33 million of people (CENSO 2020) and an area of 1.521 km². The city is the financial center of Brazil and is the 10th largest GDP in the world, representing alone 11% of entire GDP of Brazil. In addition, São Paulo has 63% of multinational headquarters established in the country.
Key Statistics
Population: 12,325,232 (2020)
Persons with Disabilities (%): 6.57%
São Paulo é a 8ª cidade mais populosas do mundo. Tem uma população de 12,33 milhões de habitantes (Censo 2020), distribuídas em uma área de 1.521 km². O município, centro financeiro do Brasil, possui o 10º maior PIB mundial, representando, isoladamente, 11% de todo o PIB brasileiro, além de ser sede de 63% das multinacionais estabelecidas no Brasil.
Principais estatísticas
Population: 12,325,232 (2020)
Persons with Disabilities (%): 6.57%
Urban Mobility
São Paulo city has a fleet of almost 9 million vehicles registered according to DETRAN-SP (State Department of Traffic -Jun/21) and 21 thousand kilometers of road system. Daily, 41,4 million internal trips are made, of which, 28 million are performed by motorized modes and 13 million by non-motorized modes, called active modes.
Trips made on foot represent almost 1/3 of the total identified by the Origin and Destination Survey (Research OD/2017). The 13 million daily active mode trips have an average duration of 12 minutes each and the main reasons are work and school.
Mobilidade Urbana
A cidade de São Paulo possui uma frota de quase 9 milhões de veículos registrados (Detran - jun./21) e 21 mil quilômetros de Sistema Viário. São produzidas diariamente 41,4 milhões de viagens internas, das quais, 28 milhões são realizadas por modais motorizados e 13 milhões por modais não motorizados, chamados de modos ativos.
As viagens realizadas a pé representam quase 1/3 do total registrado pela Pesquisa OD/2017. São 13 milhões de viagens diárias, com duração média de 12 minutos cada. Os motivos principais são trabalho e escola.
Transport Public Services for Persons with Disabilities
City Hall offers to PwDs of the city 2 collective public services: the Atende+ and Bilhete Único Especial. The Atende+ is a free transport service for people with autism, deaf blindness, or severe physical disability, who pick them up at home for medical appointments or other health-related services. In 2020, 4.7 thousand people with physical disabilities and 800 people with autism were transported by the Atende+ service, who made a total of 9,546 trips throughout the year, according with the Observatory of Persons with Disability / Municipal Secretary of the Person with Disability (Observatório da Pessoa com Deficiência/ SMPED – Secretaria Municipal da Pessoa com Deficiência).
The Bilhete Único Especial is a card used in the urban public transport system (buses in the capital, subways, and metropolitan trains) by people with physical, visual, hearing, and intellectual disabilities, which entitles them to exemption from fares and use of preferential seats. Currently 170 thousand people have this card.
Walkability and Safety
Regarding the improvement of walkability and safety, with special attention for people with disabilities, the elderly, and children, the City Hall developed programs with the commitment signed through the Plan of Goals (Plano de Metas), to be implemented from 2021 to 2024 management.
Emergency Sidewalk Plan
Among them, we highlight the Emergency Sidewalk Plan – PEC (Plano Emergencial de Calçadas), which consists of maintaining 1.500.000 square meters of sidewalks to be built or renovated, with emphasis on public and private areas with greater pedestrian circulation, such as hospitals, shops, places of employment generation and schools, in addition the integration with public transport services in all regions of the city.
Urban Redesign projects for pedestrians
It's also important to underline the Urban Redesign projects for pedestrians. They include: School Routes, which are urban interventions focused on the protection of school-age children, through traffic calming, implementation of pedestrian crossings and sidewalks adaptations; the Complete Streets, which are urban projects whose purpose objective is to democratize the use of urban space by active and collective modes of transport; and Accessible Routes, which include redevelopment of sidewalks, installation of tactile floors, adequacy of accessibility at crossings, installation of traffic sound along the crossings with pedestrian traffic light, among other interventions that facilitates access by people with disabilities or reduced mobility.
Mobility and Traffic Secretary and Executive Secretary for Transport and Urban Mobility
In line with the objectives of the Municipality of São Paulo in encouraging active mobility and the improvement of walkability and safety, especially for people with disabilities, the elderly and children, the Mobility and Traffic Secretary (SMT – Secretaria da Mobilidade e Transito) and Executive Secretary for transport and Urban Mobility (SETRAM – Secretaria Executiva de Transporte e Mobilidade Urbana) supports the Global Initiative for Inclusive Information and Communication Technologies - G3ict, which aims to establish a partnership through technical assistance projects for the exchange of good practices and defense of the rights of people with disabilities. (Processo SEI nº 6065.2021/0000201-3)
Serviços públicos de transporte para pessoas com deficiência
A elas são ofertados pela Prefeitura dois serviços de transporte coletivo, o Atende+ e o Bilhete Único Especial.
O Atende + é um serviço de transporte gratuito, porta a porta, destinado às pessoas com autismo, surda-cegueira ou deficiência severa física.
Em 2020 foi registrado o transporte de 4,7 mil deficientes físicos e 800 autistas, que realizaram ao todo 9.546 viagens ao longo do ano (Observatório da Pessoa com Deficiência / SMPED).
O Bilhete Único Especial é o cartão utilizado no sistema de transporte coletivo urbano (ônibus da capital, metrô e trens da CPTM) pelas pessoas com deficiência física, visual, auditiva e intelectual que dá direito a isenção de tarifa e utilização de assentos preferenciais. Atualmente 170 mil pessoas possuem esse cartão.
Melhoria da caminhabilidade e segurança
Com vistas à melhoria da caminhabilidade e segurança, em especial, das pessoas com deficiência, idosos e crianças, a prefeitura elaborou programas com o compromisso firmado através do Plano de Metas, para serem implantados na gestão 2021 a 2024.

Plano Emergencial de Calçadas
Dentre eles, destacamos o Plano Emergencial de Calçadas – PEC, que consiste em realizar a manutenção de 1.500.000 metros quadrados de calçadas a serem construídas ou reformadas, com ênfase para pontos públicos e privados de maior circulação de pedestres, como hospitais, comércios, locais de geração de emprego e de escolas, além da integração com serviços de transporte público em todas as regiões da cidade.
Projetos de Redesenho Urbano para pedestres
Destacamos também projetos de Redesenho Urbano para pedestres. Neles estão previstas as Rotas Escolares, que constituem intervenções urbanas com foco na proteção da criança em idade escolar, por meio de ações de moderação de tráfego, instalação de travessias para pedestres e adequações em calçadas, as Ruas Completas, que são projetos urbanísticos que tem por objetivo democratizar o uso do espaço urbano por todos os modais de transporte ativos e coletivos e as Rotas Acessíveis, que abrangem requalificação de calçadas, instalação de pisos táteis, adequação de acessibilidade nas travessias, instalação de botoeiras sonoras nos semáforos, entre outras intervenções que facilitem o acesso por pessoas com deficiência ou mobilidade reduzida.
Secretaria de Mobilidade e Trânsito – SMT 
Alinhada aos objetivos da Prefeitura Municipal de São Paulo no incentivo a mobilidade ativa e a melhoria da caminhabilidade e segurança, em especial, das pessoas com deficiência, idosos e crianças, a Secretaria de Mobilidade e Trânsito – SMT e a Secretaria Executiva de Transporte e Mobilidade Urbana – SETRAM, apoiam o projeto da Iniciativa Global para Tecnologias da Informação e Comunicação Inclusivas - G3ict, que tem por finalidade estabelecer parceria por meio de projetos de assistência técnica para o intercâmbio de boas práticas e defesa dos direitos das pessoas com deficiência. (Processo SEI nº 6065.2021/0000201-3)
Partners
Mobility and Traffic Secretary (SMT): Michele Fernandez Perea Cavinato
Architect partner, BIOMOB: Denise Vac
São Paulo Disabled Persons' Organization (DPO)
G3ict-Smart Cities for All Country Representative: Regina Cohen