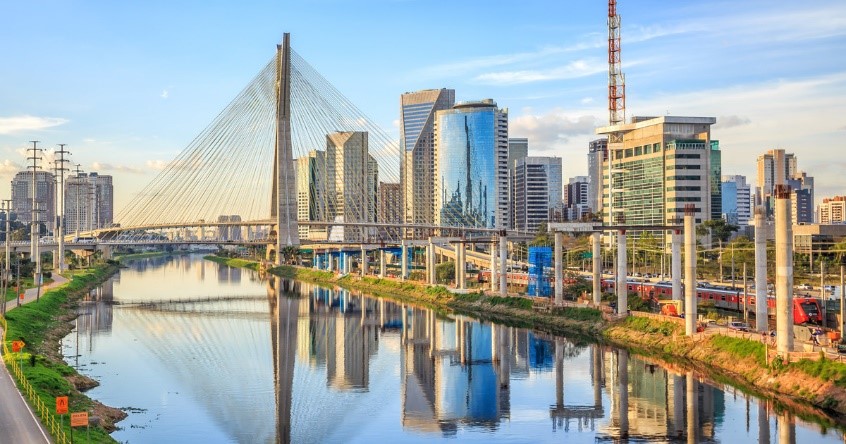 AI for Inclusive Urban Sidewalks project – City of São Paulo
Sidewalks are public spaces designed for the mobility of all people so they can carry out their necessary daily tasks: go to school, work, buy bread at the bakery, go to the doctor, among other tasks. They are also the place for social, cultural, educational, sports, and leisure activities. Sidewalks are important for connecting all the environments of a city, ensuring accessibility of citizens and their right to come and go, which is why urban design must be universal, as well as ensure inclusion, especially of the most vulnerable, such as people with disabilities (PWD).
The AI for Inclusive Urban Sidewalks project is a partnership between the Global Initiative for Inclusive Information and Communication Technologies (G3ict) and the Taskar Center for Accessible Technologies (TCAT) of the University of Washington, whose main purpose is to enable people to find the best route, providing more favorable conditions for walkability and mobility in public space. The mapping of obstacles, crossings, curbs, and street inclination is important data that needs to be researched to ensure the best accessible route for people.
The AI for Inclusive Urban Sidewalks project is therefore extremely relevant for the city of São Paulo, with its 12 million inhabitants and gigantic proportions. Because the city does not have the full knowledge of sidewalk situations, with more accurate data collection, the mobility of citizens as they carry out their daily activities becomes more complicated and difficult. Likewise, it is difficult for the public administration to clearly understand their maintenance and inspection needs. And although the city already has a lot of open data, we still don't have the necessary data for walkability and ensuring comfort, safety, and autonomy when choosing the best route through the city.
I am very pleased to be part of the team for such an important project as this one! It's a unique opportunity to get to know our own city better! This direct contact allows us to observe and learn about the best ways to ensure accessibility and the universal design in São Paulo.
The partnership formed between G3ict, TCAT, Microsoft, and the Government of the City of São Paulo for the execution of the Open Sidewalks project is an excellent opportunity, which is providing me with a broader data collection experience for the benefit of all residents of and visitors to the city of São Paulo, in addition to being appealing and encouraging so that other cities may follow this pilot example.
This project has enormous potential to advance public policies in order to ensure accessible and inclusive sidewalks. Only with clear data collection can we understand public space deficiencies for quality urban design projects.
Upcoming Events
There are no upcoming events.