ICT for Inclusive Urban Development: Smart Cities for All Toolkit Available in New Languages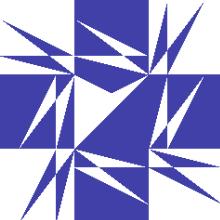 Microsoft Accessibility Blog June 15, 2017
By Laura Ruby, Director of Accessibility Policy and Standards at Microsoft
Language should not be a barrier to inclusion.
Microsoft is pleased to join G3ict and World Enabled today at the tenth session of the Conference of States Parties (COSP) to the Convention on the Rights of Persons with Disabilities (CRPD) at United Nations Headquarters in New York to announce the development of the Arabic, Hindi and Marathi versions of the Smart Cities for All Toolkit. You can read the press release here.
Smart Cities are helping to define how citizens interact with technology, services, and their communities. However, most are not fully accessible to persons with disabilities, resulting in a growing digital divide. Estimates show that by 2050, 70 percent of the global population will live in a city. At the same time, there are more than 1 billion people with disabilities in the world.
On May 5, Microsoft joined G3ict and World Enabled at Smart Cities NYC '17 to launch the Smart Cities for All Toolkit. Those two organizations developed the toolkit to provide city leaders around the globe with actionable steps to align their technology initiatives and smart cities programs with their goals to empower people with disabilities and older persons. The reception of the toolkit was fantastic, and since then, we have helped launch a version in Brazilian Portuguese.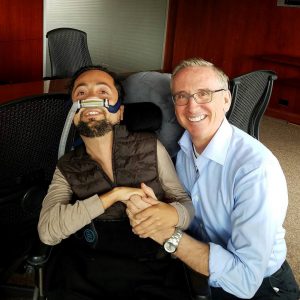 Dr. Victor Pineda (pictured – left), President of World Enabled, said, "We are honored to be releasing these tools in three important languages at a UN COSP session on inclusive smart cities that is being hosted by the governments of the United Arab Emirates and India – two countries with a strong commitment to both leading edge cities and digital inclusion."
James Thurston (pictured – right), Vice President of G3ict, added, "Technology leaders like Microsoft recognize that there are innovative smart cities programs being developed and deployed in every region of the world. We appreciate Microsoft's support in making our Smart Cities for All Toolkit available in multiple languages so that city leaders from Dubai to Delhi to Mumbai can increase their focus on the digital inclusion of citizens with disabilities."
In collaboration with G3ict and World Enabled, we are thrilled to expand the availability of the toolkit to more people around the world. At Microsoft, our mission is to empower every person and every organization on the planet to achieve more. We feel that technology can play a powerful role in making cities more accessible and inclusive.
Content retrieved from: https://blogs.msdn.microsoft.com/accessibility/2017/06/15/ict-for-inclusive-urban-development-smart-cities-for-all-toolkit-available-in-new-languages/.
Upcoming Events
There are no upcoming events.