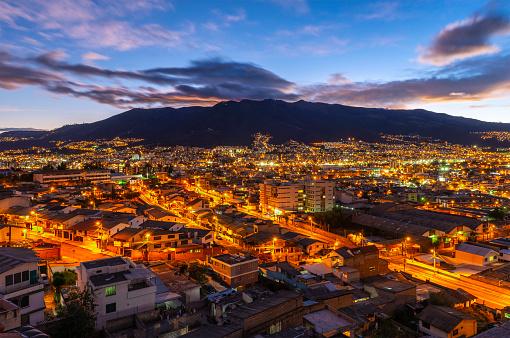 Por qué las aceras accesibles e inclusivas son importantes en las ciudades?
Por qué las aceras más accesibles e inclusivas son importantes para las personas con discapacidad en las ciudades?
Las aceras más accesibles e inclusivas son importantes para todos los ciudadanos, pero especialmente para la gente con discapacidad porque permiten que personas en cualquier condición pueda desplazarse seguro, sin obstáculos (o al menos con los mínimos). Es de suma importancia conocer cuáles son las rutas más accesibles para ahorrar tiempo, evitar accidentes, y garantizar autonomía e independencia en cuanto a movilización.
Por qué este proyecto de Inteligencia Artificial para la movilidad inclusiva es tan importante para tu ciudad?
Este proyecto es muy importante para Quito porque permitirá convertirla en un sitio mejor y más accesible, creará en los niños una idea de un lugar, como debe ser; y en los adultos modificará ese imaginario de ciudad que tienen arraigado, además permitirá conocer en qué otros aspectos mejorar e implementar para beneficiar no solo a la gente local, sino a turistas interesados en conocer la ciudad, gente de tercera edad y todo aquel que lo necesite. Se trata de aprovechar la tecnología (IA) para optimizar las condiciones de vida de mucha gente, en donde lo común es encontrarse con obstáculos, en esta oportunidad, será contar con una magnífica herramienta que sume y cambie vidas.
Por qué te complace ser parte del proyecto y qué estás haciendo? Qué le complace de asociarse con G3ict y el proyecto OpenSidewalks de la Universidad de Washington?
Me complace haber formado parte de este proyecto tan innovador, conocer gente de diversas latitudes preocupadas por que la tecnología sea utilizada para ayudar a encontrar soluciones, me complace saber que hay gente que aún desea trabajar en equipo e incluir a las personas con discapacidad. Y aún más me complace formar parte de esta propuesta que nos permite participar y no ser simples espectadores. Junto a mi lazarillo (Mery Suasnavas) mapeamos varios cuadrantes de la ciudad de Quito.
Cualquier observación o experiencia personal que crea que es relevante para el proyecto.
Mi experiencia colaborando en el Proyecto de "AI for Inclusive Urban Sidewalks" ha sido muy enriquecedor, se trató de un constante aprendizaje de doble vía. Además de concienciación acerca del trabajo hecho en cuanto a accesibilidad y lo mucho que falta por implementar. La tecnología avanza y es bueno saber que con esos avances tan importantes se toman en cuenta las necesidades de las personas con discapacidad.
Upcoming Events
Oct
24
Mon
8:00 am
M-Enabling Summit 2022. Digital ...
M-Enabling Summit 2022. Digital ...
Oct 24 @ 8:00 am – Oct 26 @ 1:00 pm
With its theme of "Digital Inclusion: Strategies for Equal Opportunities," the 2022 M-Enabling Summit will facilitate networking and brainstorming in exploring major trends in business, government and education that are accelerating the pursuit of universal accessibility for digital products, content and services. With its venue...
SC4A VIDEOS

Designing Smart Cities | James Thurston at Smart City Experience 2020

Defining and Measuring Inclusive Smart Cities
James Thurston's Interview on BBC Click Radio | January 23, 2019

Smart Cities for All in Mexico | James Thurston Speaks on the Digital inclusion Maturity Model
Message from Dr Victor Pineda for IDPD